Behaviour
The Glemsford Scales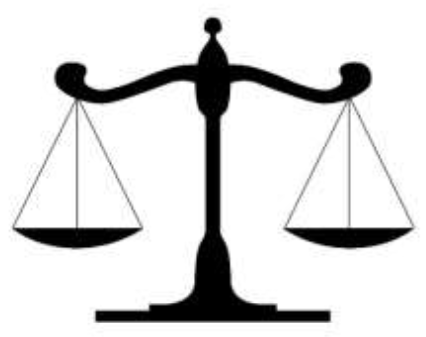 At Glemsford Primary Academy we have high expectations for behaviour in the form of The Glemsford Scales. These balance rights with responsibilities while thinking of ourselves and thinking of others. Our high expectations are modelled by all adults in our school at all times. Expand the Glemsford Scales below to view our expectations.
At Glemsford Primary Academy…
| | | |
| --- | --- | --- |
| You have the right to: | | You have a responsibility to: |
| Be yourself | | Tolerate differences in others |
| Express yourself freely | | Respect others' beliefs and feelings |
| Be treated with kindness | | Be kind to others |
| Learn as much as you can | | Allow others to learn |
| Say when you need help | | Help and support others in need |
| Be positive and confident | | Provide encouragement to others |
In addition to modelling good behaviour and exemplifying the Glemsford Scales, as responsible adults we try at all times to:
encourage good behaviour and correct poor choices of behaviour;
make all pupils aware that if they do not abide by the Glemsford Scales, there will always be consequences;
acknowledge and reward positive behaviour wherever and whenever we see it;
pre-empt negative attitudes and unwanted behaviour by maintaining a positive and encouraging environment
in which all pupils and adults feel included and valued.
Further details of our expectations, rewards and sanctions can be found in the attached Behaviour & Relationships Policy.
---
Bullying
Bullying of any form is not tolerated by Glemsford Primary School Academy, and all staff and students are expected to be committed to our Anti Bullying policy. All staff and students should respect each individual and aim to make everyone feel comfortable, both on their way to and from the Academy and within it. There must not be any fear of, or intimidation from, other people, either physical or psychological.
Please read the attached Anti Bullying Policy for further information on how our school proceeds with allegations of bullying.