Governing Body
Local Governance at Unity Schools Partnership
The UnitySP Trust Board, through the Articles of Association, has committed to Local Governing Bodies to work in partnership with the Executive and Leadership Teams to fulfil the three core responsibilities of Governance.
These are:
Holding the headteacher to account for the educational performance of the school and its pupils;
Ensuring clarity of vision, ethos and strategic direction;
Overseeing the financial performance of the school and making sure its money is well spent.
We have married these to our Governance Charter and our Scheme of Delegation. These documents, together with the USP Handbook for Local Governance, clearly set out the role and responsibilities of our Local Governing Bodies (LGBs). You can access these documents from the links below or directly from the Unity Schools Partnership website.
---
Our Governing Body
At the heart of good Governance is the consideration of the impact on the children. The principal goal is ensuring a happy, healthy, fun learning environment where every child reaches his or her potential and enjoys the process of learning. You can find out some more about our constitution and our governors by expanding the links below.
We welcome your comments and opinions and can be contacted by writing to Mr Mike Humphreys Chair of the Governing body c/o Glemsford Primary Academy
| | | | |
| --- | --- | --- | --- |
| | First Appointed | Term Start | Term End |
| Community governors | | | |
| Mr Michael Humphreys | 13 Dec 2016 | 13 Dec 2020 | 12 Dec 2024 |
| Mrs Rosie Kerr | 13 Dec 2016 | 13 Dec 2020 | 12 Dec 2024 |
| Mr Andy Samways |  04 Mar 2016 |  4 Mar 20120 |  03 Mar 2024 |
| Mrs Kate Maxwell | 09 Jun 2021 | 09 Jul 2021 | 08 Jul 2025 |
| Vacancy | | | |
| Staff governors | | | |
| Mrs Jayne Stead | 13 Jul 2015 | 13 Jul 2019 | 12 Jul 2023 |
| Headteachers | | | |
| Mr Nick George | 04 Jan 2021 | | |
| Parent governors | | | |
| Mrs Rachel Fryer | 27 Sep 2018 | 27 Sep 2018 | 26 Sep 2022 |
| Vacancy | | | |
---
My wife and I have lived in the village for the last 5 years and apart from a 5 year spell in Tunbridge Wells we have lived in and around the Sudbury area for the last 45 years. I have been retired for the last 8 years or so. From leaving college I worked for various Architects and Consulting Engineers on the design of building services and more laterley in the Energy Supply  industry.As part of my job I was elected to be the Senior Union Representative for Prospect and it was my responsibility to engage in the duties regarding redundancy, wage negotiations and disciplinary procedures etc.
We have 4 grown up children and 9 grandchildren, the eldest of whom is now a primary school teacher. We spend a lot of time with the family and engage with their various activities in and out of school with the sporting and drama classes which take us back and forth to Kent and London.
I hope to bring the benefits of my experiences to the dedicated Board of Governors to help further the already great reputation of the school
Chair of the Governing Body and Resources Committee
Co-opted Governor
Pecuniary Interests: None declared
Individual Responsibility: Science, Safeguarding
---
As Director of Teaching Schol Hub and Research School for Unity Schools Partnership my work sees me leading on teacher and leader development within and beyond the schools of the trust. As a result, my time is dedicated to developing high quality training opportunities for teachers and school staff to promote the best teaching, learning and leadership for children in our locality. I have over twenty years' experience in teaching and leading in education and have lived in this part of Suffolk since 2003.
Chair of the Learning and Achievement Committee
Trust Governor
Pecuniary Interests: None declared
Individual Responsibility: English and Early Years
---
I have lived in Glemsford since 1984 and I live with my husband and 2 grown-up daughters. Both attended Glemsford School and still have very found and happy memories of the school.
I have worked at the school since 1999 and have seen many changes within it. I believe the school is the strongest it has ever been and am very excited to be part of all the new up and coming adventures.
Staff Governor
Pecuniary Interests: None declared
Individual Responsibility: Health & Safety and Art
---
I am married with two grown up children and I have lived in the village for 14 years. I work for another primary in the Trust as their SENCO and I am the SEND governor for the Academy.
I enjoy running and reading.
Co-opted Governor
Pecuniary Interests: None declared
Individual Responsibility: SEN, Pupil Premium and LAC
---
Parent Governor
Pecuniary Interests: None declared
Individual Responsibility:
---
Please follow the 'Get Information About Schools' link below for additional governance information.
---
Further information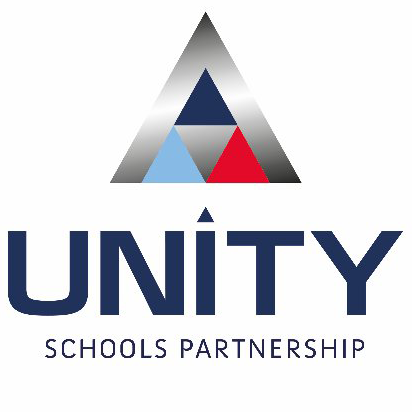 Unity Schools Partnership
We are proud to be part of the Unity Schools Partnership.
The Unity Schools Partnership is a partnership of schools located on the Suffolk, Essex and Cambridgeshire borders. We share the same values, face similar issues and are geographically close enough to support and challenge each other.
Unity Schools Partnership is a charitable company limited by guarantee and registered in England and Wales with company number 07400386.
The registered office is at Unity Schools Partnership, Park Road, Haverhill, Suffolk, CB9 7YD.
For funding agreements, articles, accounts, and other detailed governance arrangements please click on the link below.