Betty (our therapy dog) joined the Glemsford team in September 2022, along with her owner Miss Tate (Assistant Headteacher.)
She is a real asset to the school and the children love her.
She works alongside the children and has a very caring nature.
Her favourite time is snack time! You will often see her hanging around the main office as the staff love to feed her treats.
What the children say:
Betty is a wonderful dog and makes me happy whenever she is around. Lucy
Betty is like an angel. You can talk to her and she listens to you. If you need a friend she is there for you. Bobby
Betty brings lots of the children happiness. Bella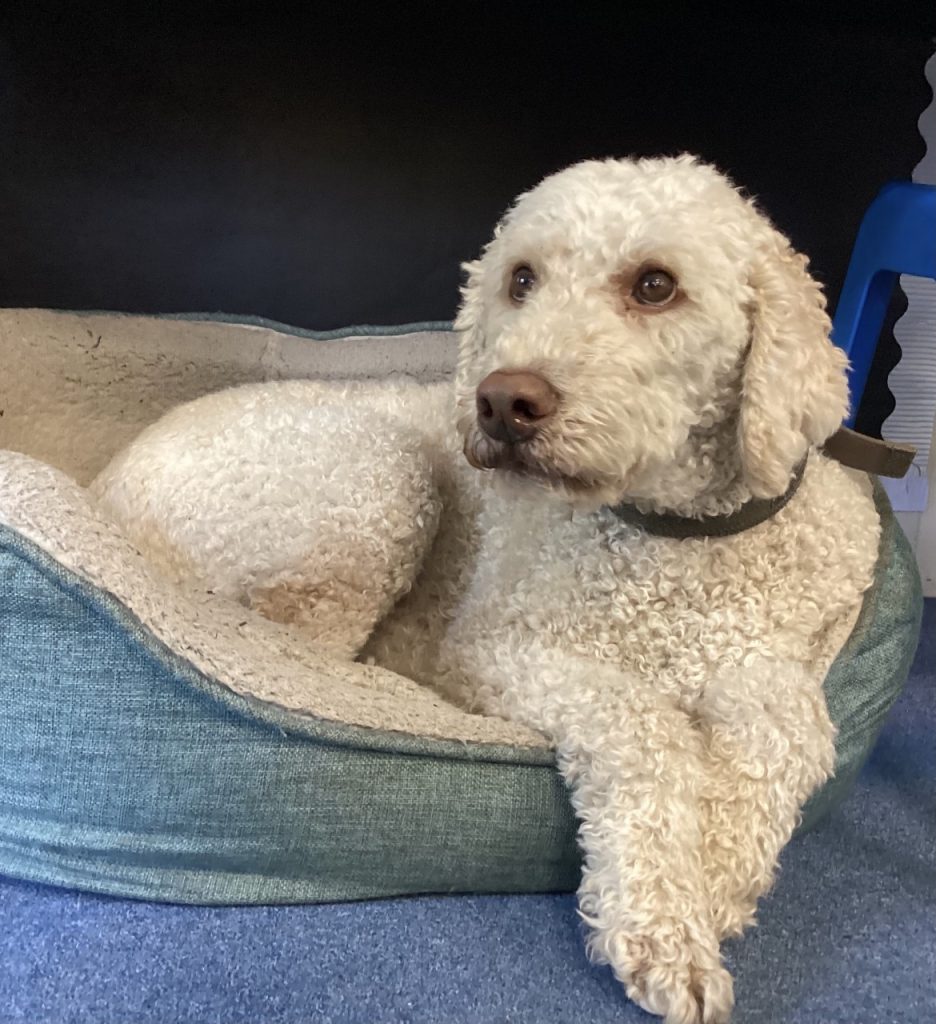 The children of Glemsford Primary Academy have embarked on a school wide art project, where they have been able to express their emotions about the pandemic through their artwork resulting in beautiful colourful rainbows.
Each child has a piece of artwork displayed on one of the umbrellas which make up the display.
This project has been made possible by the generous donation left to Glemsford Primary Academy by local artist Roy Saunders and his family upon his unfortunate death. He wanted to contribute to art in schools and in honour we have made a bold statement which can be shared for all to see. These displays are at the back of the school field within the tree lines.
Trudy Harman
Art Project Leader
More information about Roy Saunders and the money raised.

Crowdfunding to the memory of Roy Saunders, for our local school to enjoy and learn art. This was something very close to Roy's heart! on JustGiving